Toast POS, a mobile restaurant technology company, today announced compatibility with Samsung Pay to enable tableside payments using tablet POS devices.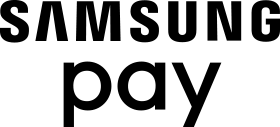 A simple, safe, and easy-to-use mobile payment service, Samsung Pay can be used almost anywhere you can swipe or tap your card. The mobile wallet service can be used with Toast's durable and reliable point of sale (POS) tablets, allowing guests to slim down their wallet, and simply scan their fingerprint and quickly pay at the table or counter.
"Toast is committed to empowering restaurants with innovative technology," said Chris Comparato, CEO of Toast. "This partnership is our step forward to enhance the guest experience even more. With tableside payments, restaurants have seen improvements in throughput and tips by 20 percent or more."
As a restaurant POS platform, Toast has achieved rapid growth, with a Series B funding of $30 million from Bessemer Venture Partners and GV (formerly Google Ventures) and a growing customer base of all types of restaurants.
According to Mobile Payments Today, four in ten restaurant guests say they'd like to pay for their quick-service restaurant orders by mobile or wireless device if they could. Ninety-eight percent of those who have paid a restaurant bill on a mobile phone say they'd be likely to do so again. With Toast accepting Samsung Pay, quick-service restaurants can improve throughput with at-the-counter payments while full-service restaurants can improve turn time with tableside payments.
Samsung Pay uses three levels of security to enable secure payments: fingerprint authentication, tokenization and Samsung KNOX, Samsung's defense-grade mobile security platform. Toast aims to bring this fast, secure payment method to more restaurants across the country, paving the way for a better customer experience and amazing restaurant efficiency.
About Toast, Inc.
Toast is an all-in-one restaurant technology platform. Built specifically for restaurants, Toast offers a mobile, cloud-based point of sale (POS) system that incorporates key facets of the guest experience into one platform, connecting the POS system with integrated online ordering, gift card and loyalty programs, and labor and sales reporting. Since launching Toast in 2013, the company has grown to hundreds of employees and thousands of restaurants, ranging from fine dining to fast casual, from independent businesses to national chains. Learn more about Toast at www.toasttab.com or on their Facebook page.
About Samsung Pay
Samsung Pay, a mobile payment service from Samsung Electronics, is simple, safe and works almost anywhere you can swipe or tap your card. Combining NFC with Samsung's proprietary MST technologies, Samsung Pay provides consumers a way to pay almost anywhere you can swipe or tap a card at millions of merchant locations.* Samsung continues to strategically expand its partnership ecosystem for Samsung Pay to provide greater flexibility, access, and choice for customers while enabling an easy and safe payment experience. Samsung Pay is compatible with select cards and Samsung devices, and leading wireless providers. Visit www.samsung.com/pay to learn more.
*Some card reader terminals may require software updates to be compatible with Samsung Pay.