Design your perfect bar menu
Use these bar menu templates as a starting point for your menu design or to give your menu a refresh.
---
What's inside?
Two editable Microsoft PowerPoint files so you can use these templates digitally
---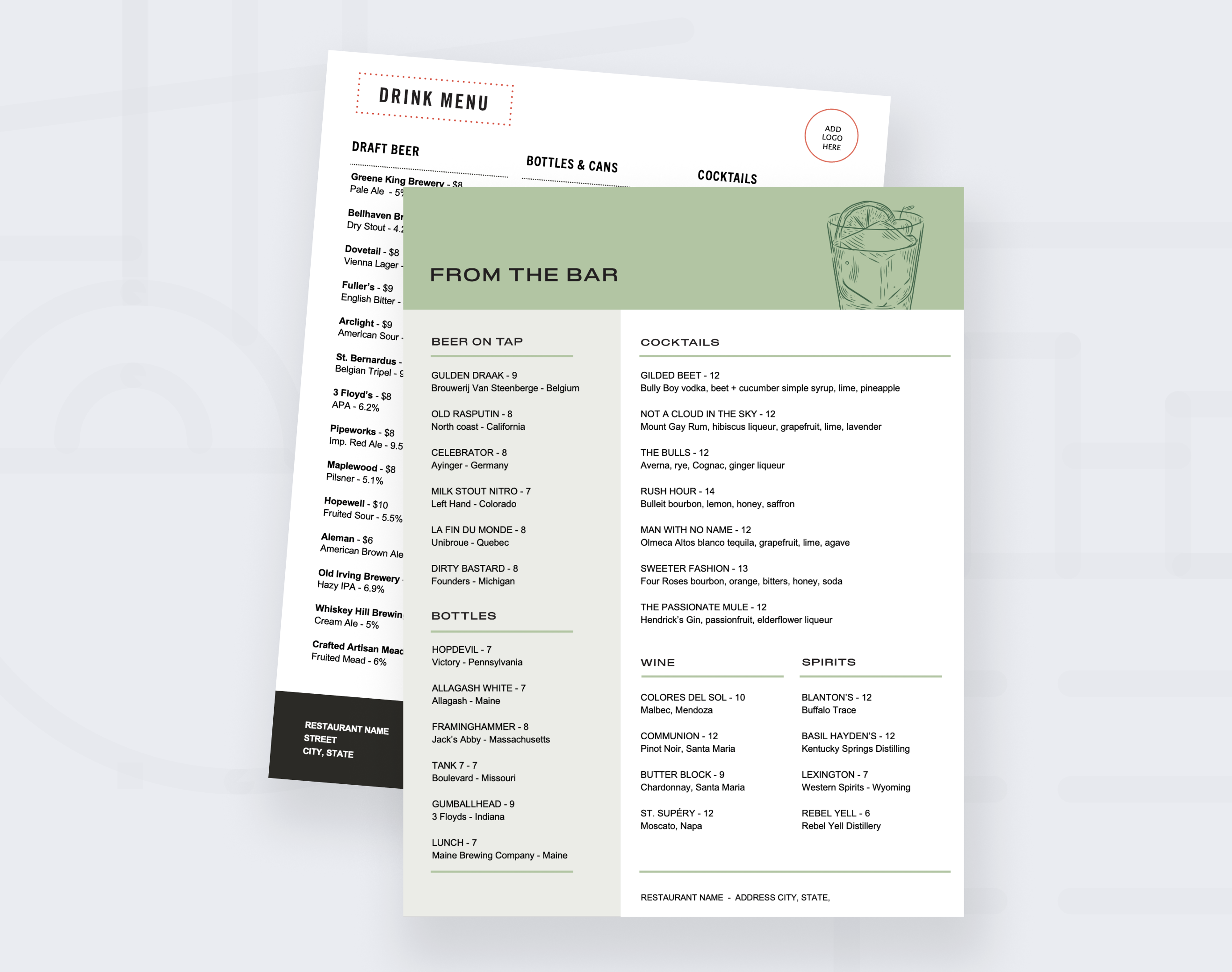 How to create a bar menu

Building your menu is about much more than just listing out the drinks and bar food your establishment provides. From the composition of your drinks to the composition of your menu, the colors of your drinks to the brand colors you choose to decorate your menu, from your printed handouts to digital versions, your menu is a tool. It provides you an opportunity to drive customer engagement, maximize revenue, and establish yourself as a brand that stands out in a crowded market.


Use these Bar Menu Templates to design or refresh your menu

Whether you're new to the bar game and designing a menu for the first time, or you're a seasoned bar pro looking to give your menu a refresh, our free Bar Menu Templates can help.

Download these menu template PowerPoint files, and use them as a starting point for your bar's menu design. Change the colors, the logos, the fonts — these templates are meant to be messed with. Make them your own.



---

After downloading the free Bar Menu Templates, be sure to check out some of our other menu resources below.