Design your perfect catering menu
Use these catering menu templates as a starting point for your menu design or to give your menu a refresh.
---
What's inside?
Two editable Microsoft PowerPoint files so you can use these templates digitally
---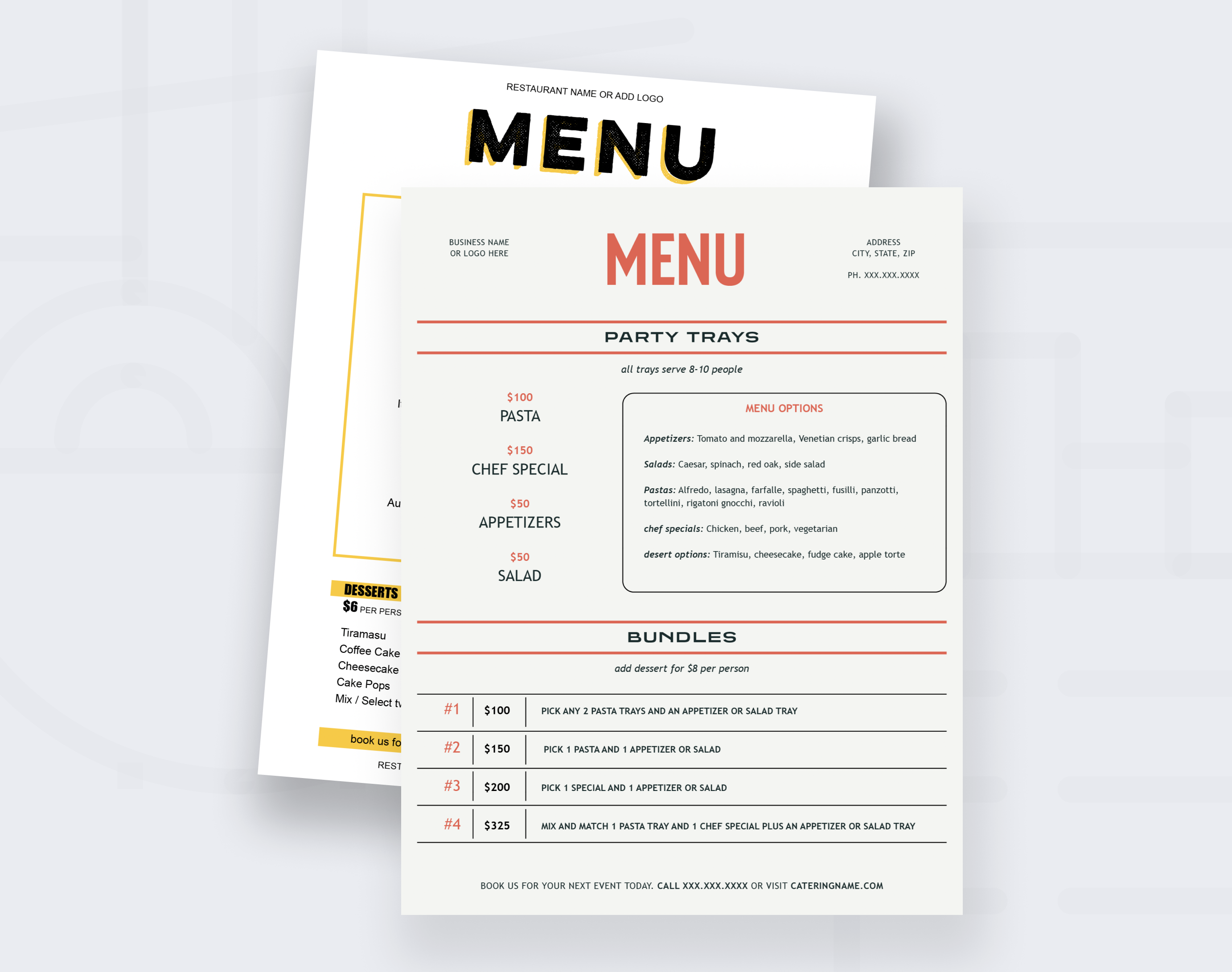 How to create a catering menu

Menu designs for catering businesses are both powerful sales tools and an opportunity to bring guests into the experience. Keep your brand front and center when designing any menus for your catering company to increase the chance of attracting new clients. Menus are a primary expression of your catering business's identity, so it's important to get them just right.


Use these Catering Menu Templates to design or refresh your menu

Whether you're new to the catering game and designing a menu for the first time, or you're a seasoned catering pro looking to give your menu a refresh, our free Catering Menu Templates can help.

Download these menu template PowerPoint files, and use them as a starting point for your catering menu design. Change the colors, the logos, the fonts — these templates are meant to be messed with. Make them your own.



---

After downloading the free Catering Menu Templates, be sure to check out some of our other menu resources below.