You're an expert on coffee, not business plans
Use this free coffee shop business plan template to easily create a great business plan that organizes your vision and helps you start, grow, or raise funding for your coffee shop.
---
What's inside? Exclusive insights into how to:


---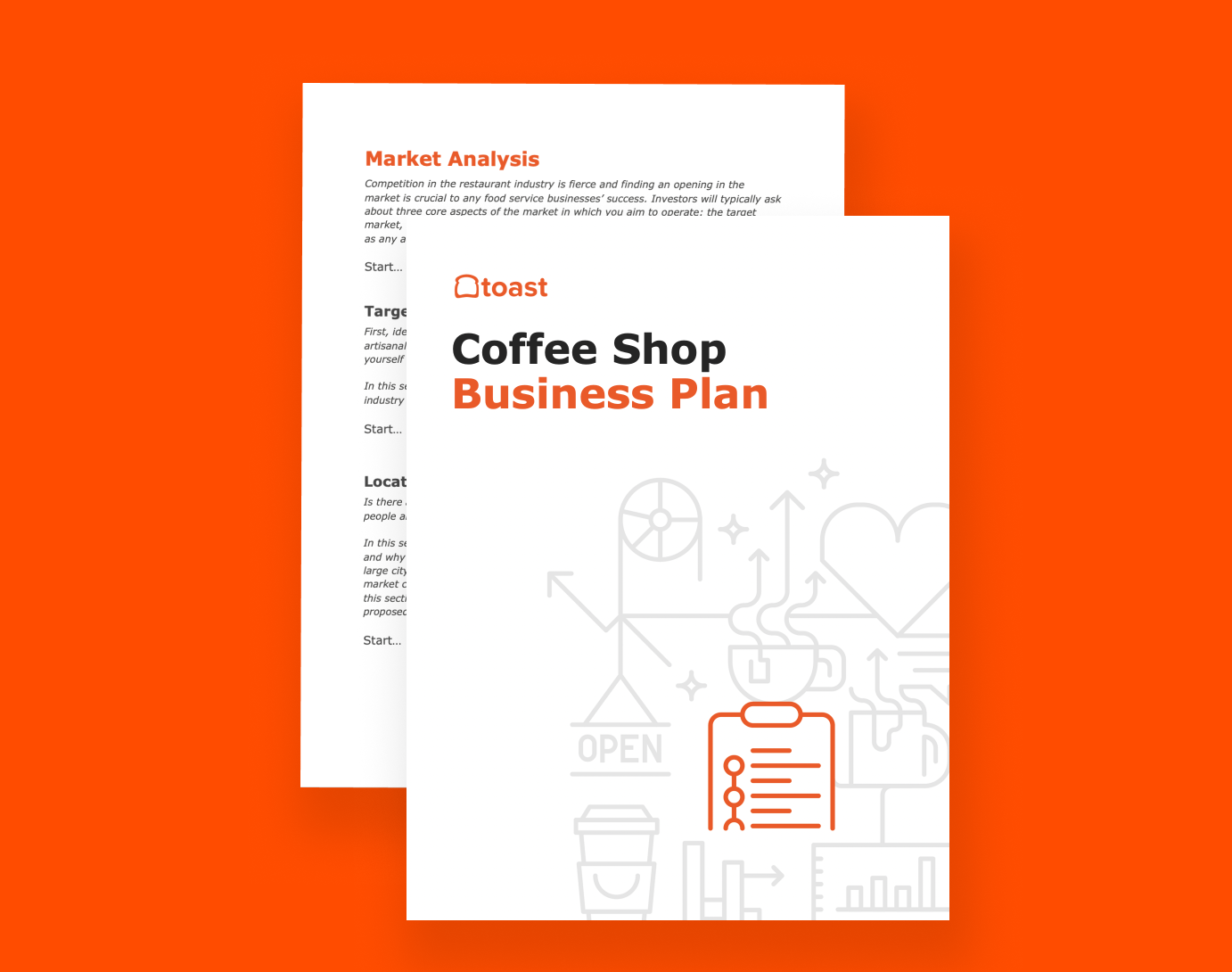 What is a coffee shop business plan?
A business plan is a written document that describes in detail how your coffee shop defines its objectives and how it'll go about achieving its goals.

A coffee shop business plan is the blueprint that outlines your entire vision, and it explains in detail how your business will take shape and operate.


How do you write a business plan for a coffee shop?
Whether this is your first time writing a business plan or you're a seasoned pro, it's always helpful to work off of a template designed for your industry.

When writing your business plan, be sure to include elements like a branded cover page, an executive summary, a company overview, a market analysis, a marketing plan, an operations plan, and a financial analysis.

For more information on how to write a coffee shop business plan, read this article.


Use the Coffee Shop Business Plan Template to build a concrete strategy
In most cases, opening a new coffee shop, expanding to a new location, or giving your existing concept an overhaul requires outside capital from investors.

But before anyone invests in your dream, they need to see that you've got a concrete plan for success. The business plan provides them with a complete description of your strategy.

Download the free Coffee Shop Business Plan Template to organize your vision and ensure that nothing is overlooked.

For a guide to writing a business plan specifically for a coffee shop, learn from this resource: How to Write a Coffee Shop Business Plan.

Related coffee shop resources: