Hack your restaurant's menu using data & psychology
Use this menu engineering worksheet, complete with intricate menu engineering formulas, to determine areas of strength and weakness in your restaurant's menu.
---
What's Inside?


Food Cost Percentage Calculator
Contribution Margin Calculator
Average Item Profit Calculator
Menu Engineering Categorization Tool: Stars, Dogs, Puzzles, or Plowhorses
---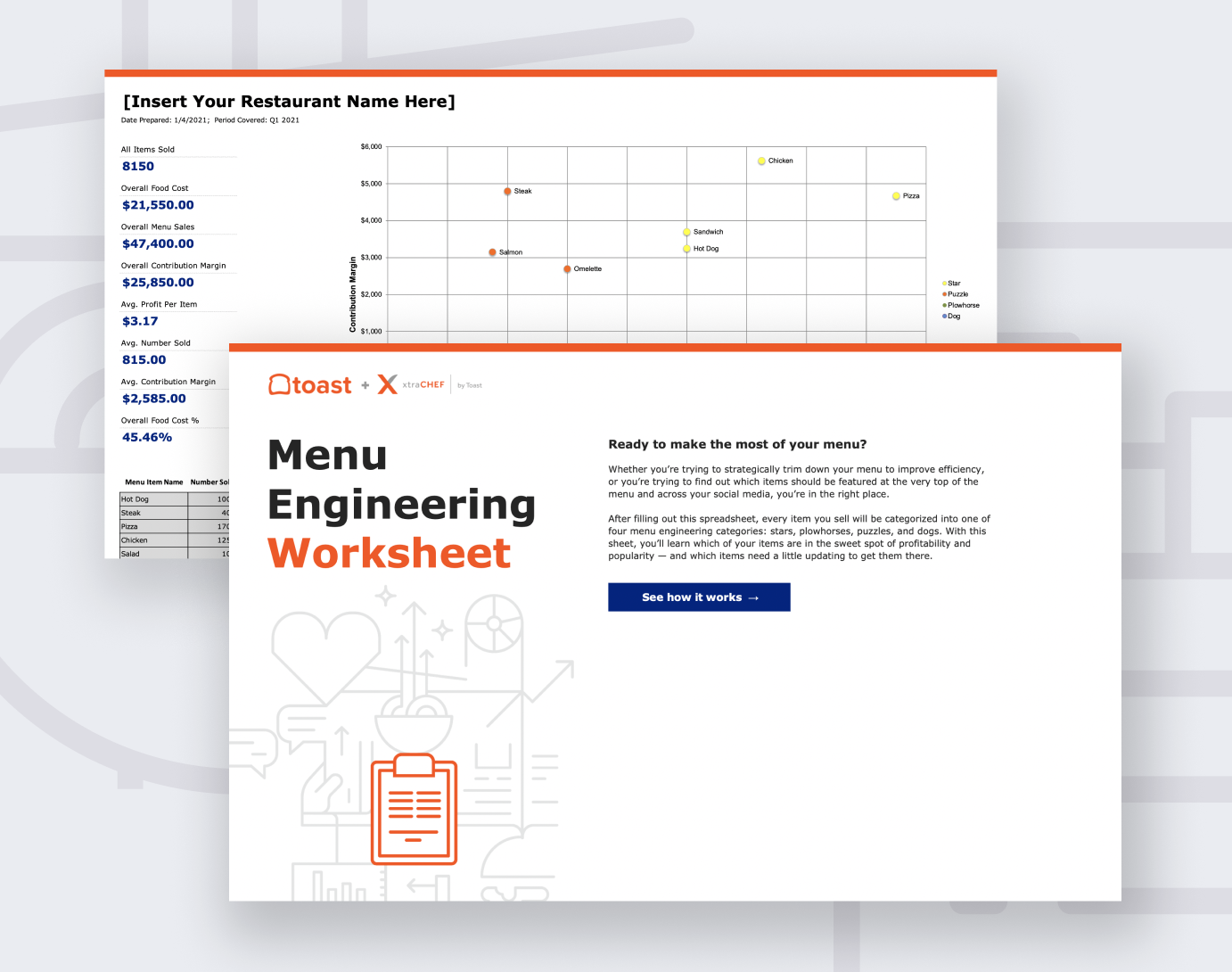 Download the Menu Engineering Worksheet, and take your menu to the next level

Whether you're trying to strategically trim down your menu to improve efficiency, or you're trying to find out which items should be featured at the very top of the menu and across your social media, you're in the right place.


After filling out this menu engineering worksheet, every menu item your restaurant sells will be categorized into one of four menu engineering categories: stars, plowhorses, puzzles, and dogs.


With this worksheet, you'll learn which of your items are in the sweet spot of profitability and popularity — and which items need a little updating to get them there.


For a step-by-step guide on how menu engineering can help you make the most of your restaurant's menu, check out the menu engineering course.