Easily track your inventory. See how much you could save.
Seamlessly track inventory with the help of this customizable par inventory template.
---
What's inside?
An Excel spreadsheet where you can input your par amounts, remaining inventory, and emergency/events par. The sheet will do the math for you and output the order amount you ask suppliers for
---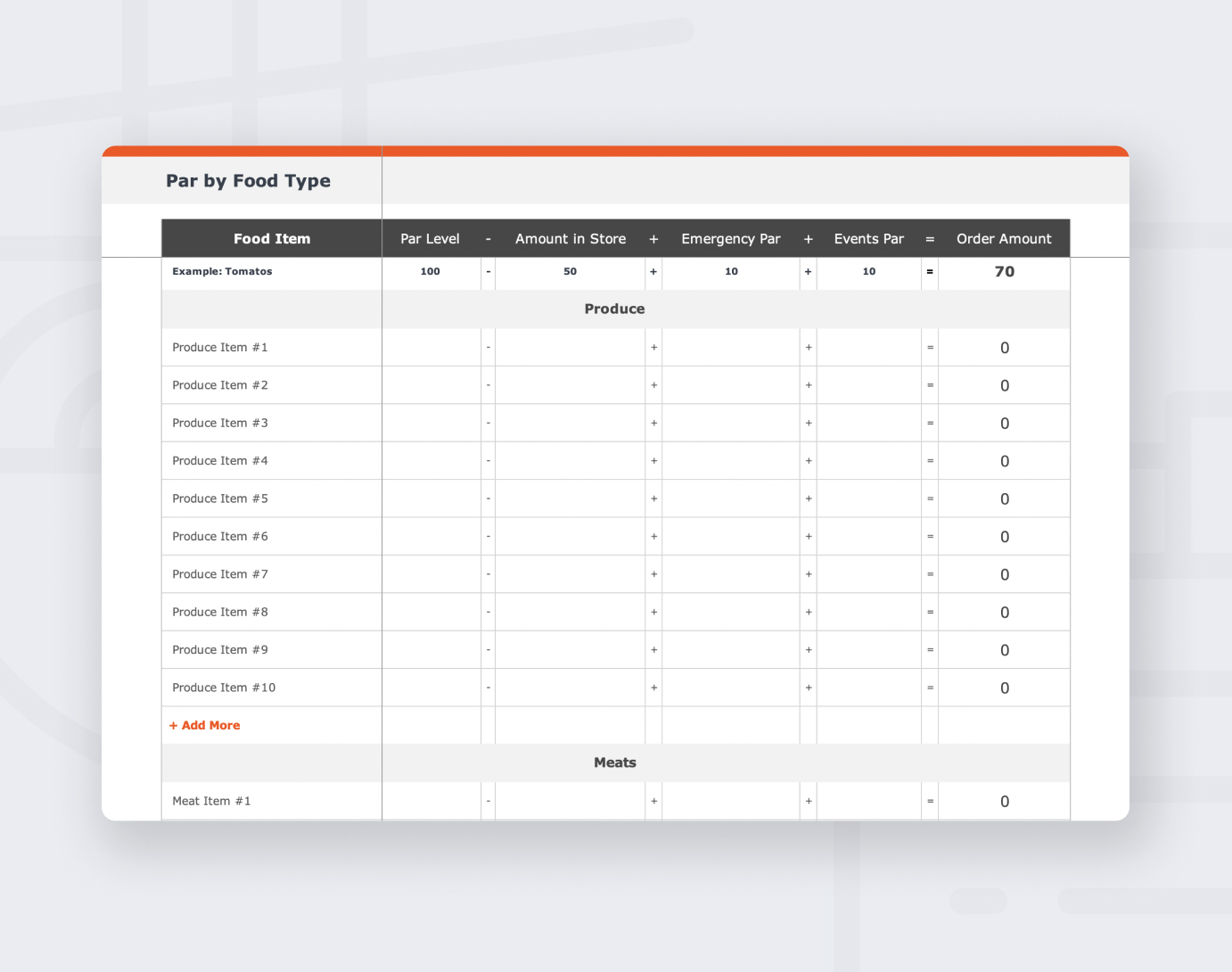 What is par inventory?

Par inventory is a method of inventory tracking for restaurants.


Whoever the decision maker at the restaurant is will establish a "par," or a minimum amount of supply required in-store after each food inventory delivery.


Standard par is the amount you expect to have in-house on a given day, so pars can and do change on factors like seasonality, day of the week, weather, parties, events, and more.
What are par sheets?

Par sheets are spreadsheets that make the process of setting par levels and determining the minimum order amount that much easier for you. How? By using formulas to do the math of calculating your order amounts for you. You can use them to calculate pars by food type or supplier.
Make a par sheet for your restaurant

Ready to get started? Download the Par Sheet Template to start seamlessly tracking inventory at your restaurant. And to learn how to set up a par inventory sheet, follow along with this article.