Get exclusive insights from restaurant operators like you
The insights from this report can help you benchmark current and planned tactics and better understand restaurant tech adoption trends as we head into 2024 and beyond.
---
What's inside? Takeaways from the Restaurant Operator Insights Report include:


Inflation pressures remain the most frequent pain point that restaurant operators we surveyed noted in their top three.
Increasing menu prices to account for inflationary pressures is much more common for FSRs and QSRs with $500K+ GMV.
Guest-facing technologies made a big splash in operators planned tech adoption for next year.
---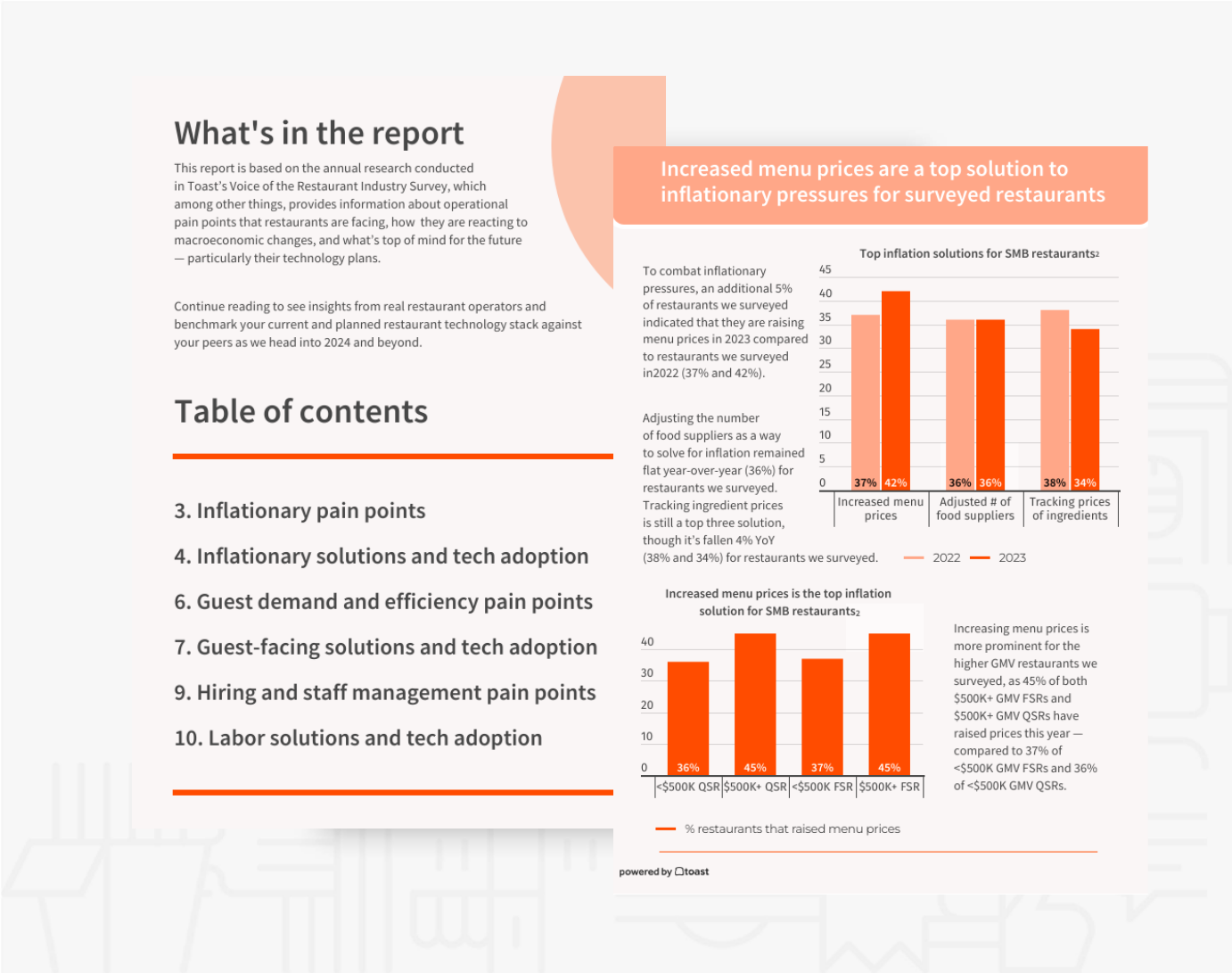 How can the report's insights help you better run your business?

The Restaurant Operator Insights Report provides a snapshot of the restaurant industry in 2023, including operational pain points, solutions to mitigate these challenges, and the technologies restaurants are using now to help or plan to adopt in the next year.
For example, our data shows that 46% of restaurant operators plan to adopt handhelds and 45% plan to adopt both mobile payments and mobile ordering. These can help operations increase employee efficiency and potentially ease labor struggles.
Download the report to get these insights and more — all tailored to help you better manage your restaurant as we head into 2024 and beyond.