Restaurant Success in 2018 Industry Report
What defines a successful restaurant? We surveyed over 800 restaurant owners, managers, and leaders to identify which business decisions they're making to grow profit in 2018.
---
The Keys to Restaurant Success in 2018
We drew the line between successful restaurants and those that see less growth in profit. Download the report to see their biggest challenges in marketing, staffing, and technology, and what these restaurateurs are doing to counter them.
Staffing & Hiring
The findings of the report suggest restaurants may be responsible for their high turnover rates. Successful restaurants take steps to communicate clearly and retain staff.
Marketing & Social Media
In an ever-changing digital landscape, restaurants taking the risk to move away from more traditional marketing methods are seeing success.
Restaurant Technology
From text message marketing to mobile pay, successful restaurants are quick to embrace new, innovative tech to increase profits in 2018
Powered by Froala Editor
---
"Some [restaurants] are going to have a hard time if they continue to try to compete doing the same things they have been doing. Innovation and bringing fresh ideas to the table are key to staying out in front of your market. Having great food and service is not enough in 2018."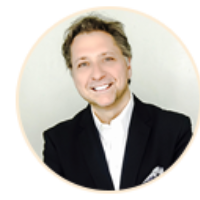 Donald burns
The Restaurant Coach
---
Statistics from the 2018 Restaurant Success Report
89%
of restaurateurs say they are optimistic for their restaurant's sales in 2018.

59%
of restaurateurs say hiring, training, and staff retention is a top challenge in 2018.

47%
of restaurateurs admit to scheduling employees to work fewer hours each week.

63%
of restaurateurs advertise on social media, dropping from 75% in 2017.

11%
say reservations are crucial for their POS, despite surging guest demand.