Redeeming E-Gift Card Payments
To redeem a gift card as payment, you must be logged into Standalone Digital Offering on a device with an Internet browser, such as Chrome or Firefox.
1. Log into toasttab.com on the device with an Internet browser.
2. Once logged in, locate the gift card using the Gift Card Lookup link (toasttab.com/[restaurant-name]/findcard) and enter the gift card number. If your device is equipped with a camera, you can also use it to scan the e-gift card's QR Code in store.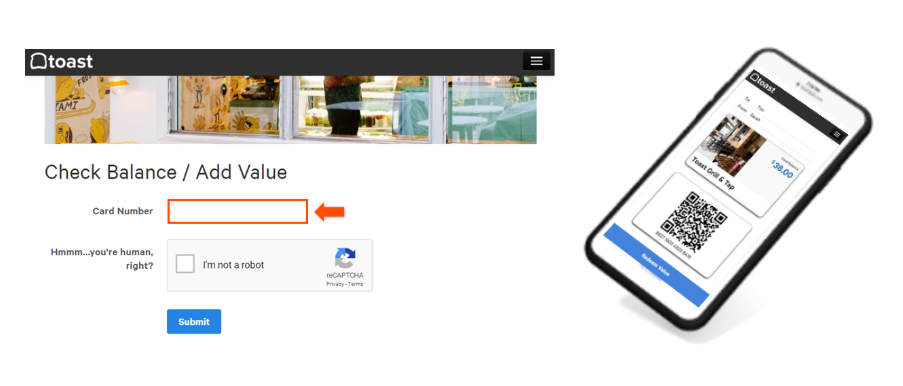 Note: Your restaurant's Gift Card Lookup link can be found in the Restaurant Info section of toasttab.com under the Marketing header.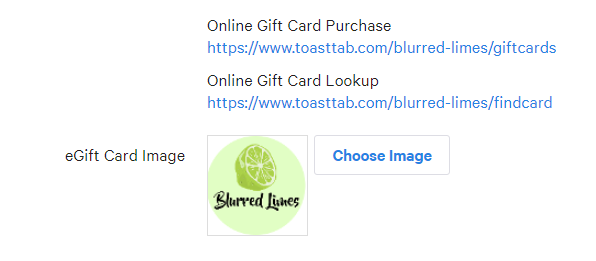 3. Then, select Redeem Value at the bottom of the page.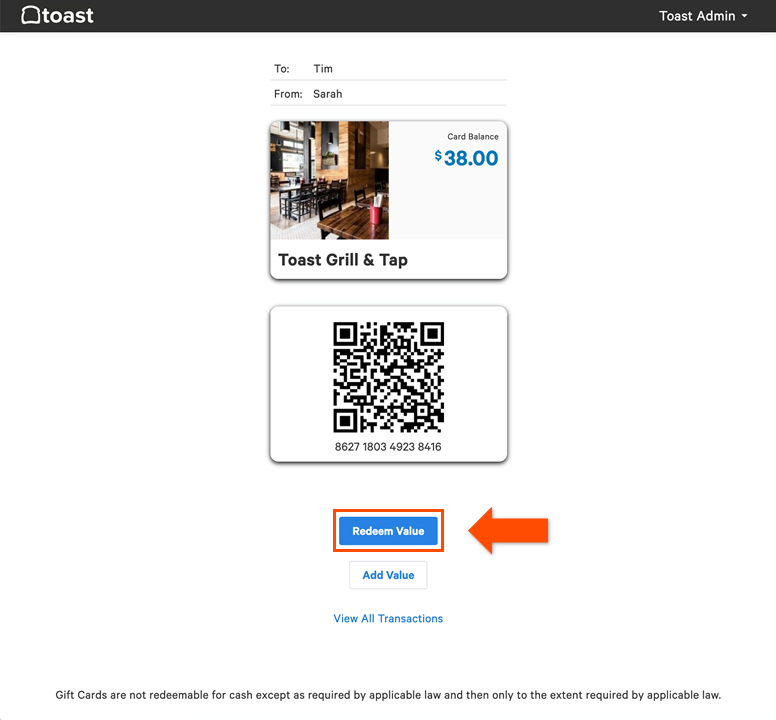 4. Enter a dollar amount to be redeemed in the Amount field and select Redeem.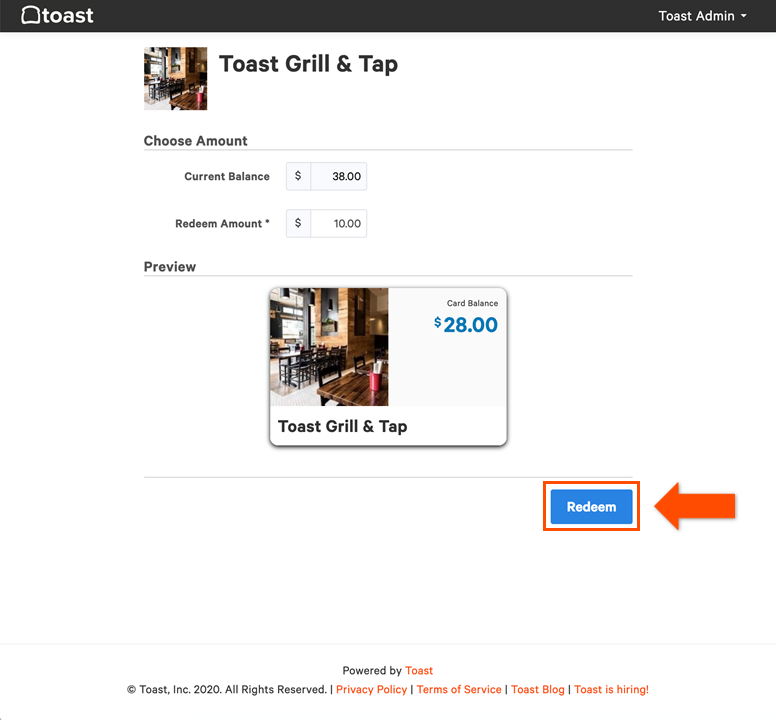 5. Once redeemed, you will see the following message confirming the funds have been released from the gift card. Select Return to Find a Card to check the balance or add additional balance to an e-gift card.