1. Navigate to toasttab.com, find the Analytics & Reports section, and select Menu Product Mix.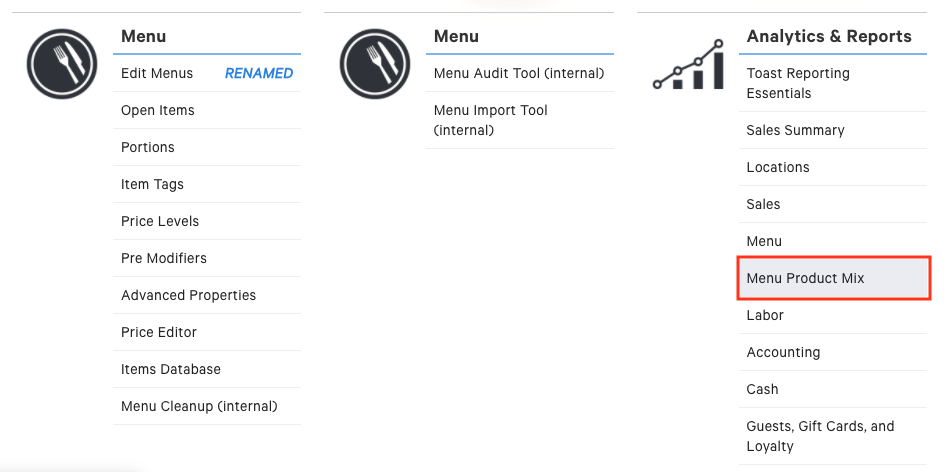 2. Select a date range for this report and then select Load Report or Update to view your Menu Product Mix.

3. You can customize this report with the Show/Hide Columns button. This will help show you only the data you want to see for your restaurant.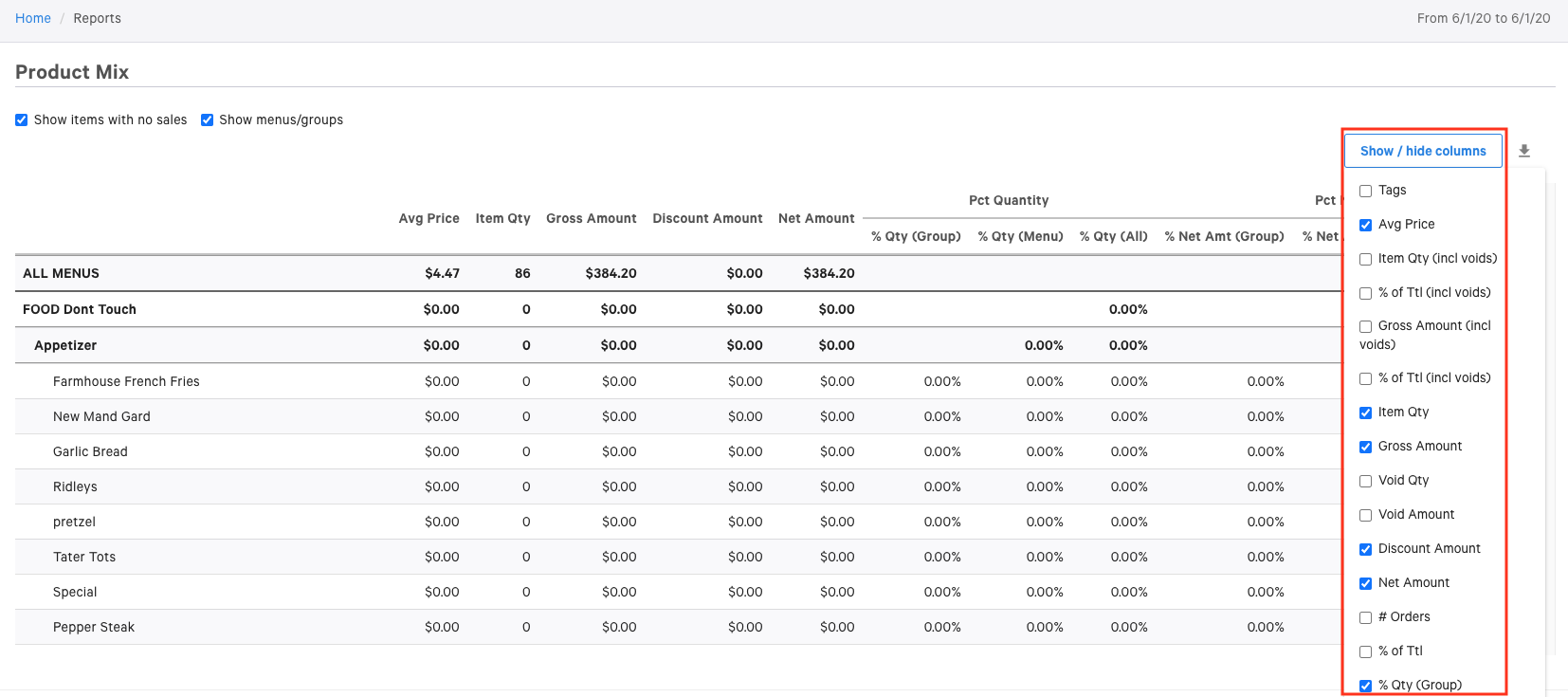 4. The Menu Product Mix can be broken down in a few different ways, including Top Groups, Top Items, Top Modifiers, and an 86 Report.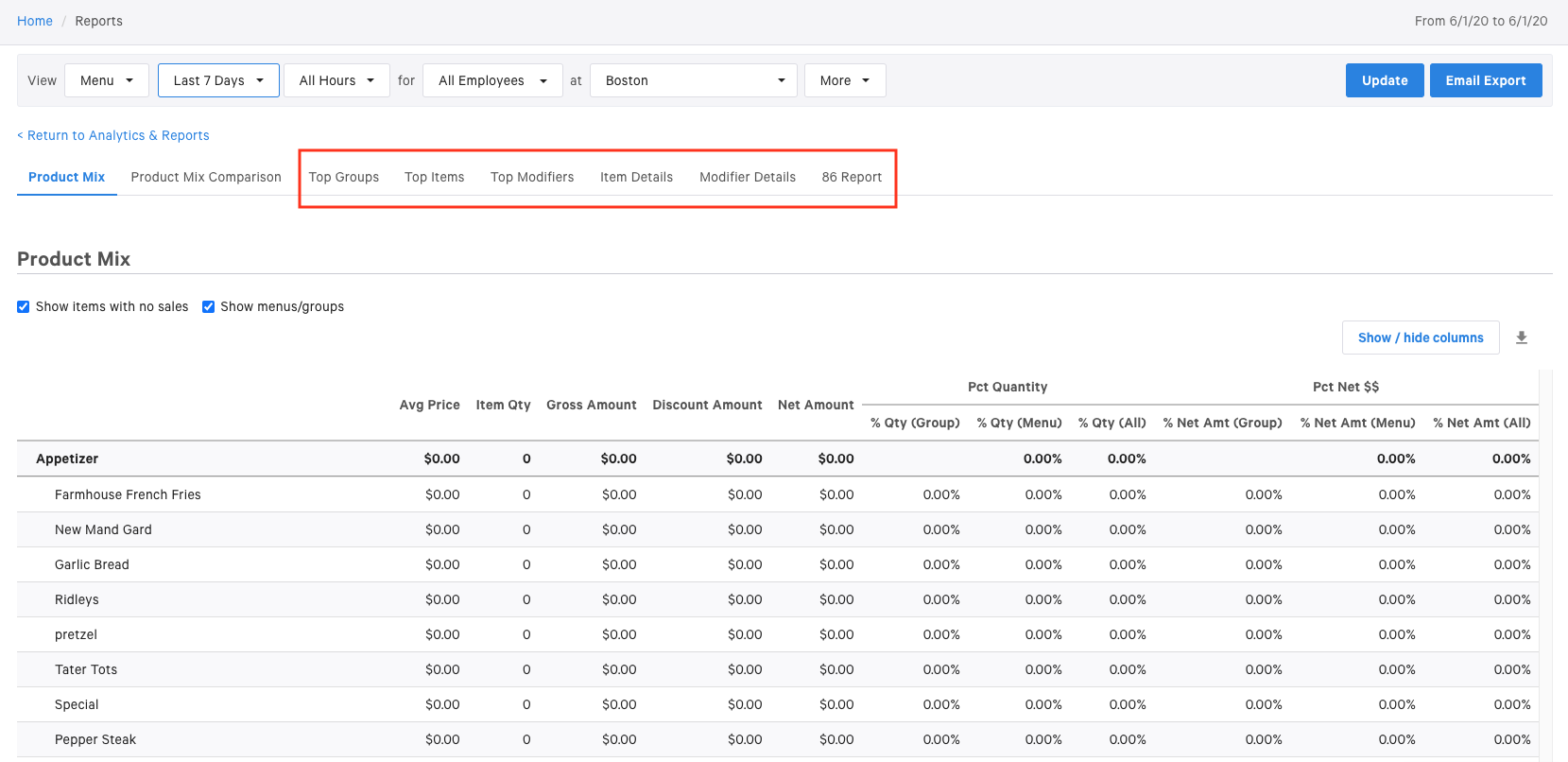 5. To download a copy of the Menu Product Mix select the arrow icon in the upper right corner of the report table.